The first website ever created was http://info.cern.ch. It was made by the British scientist Tim Berners-Lee and saw the digital daylight on August 6, 1991.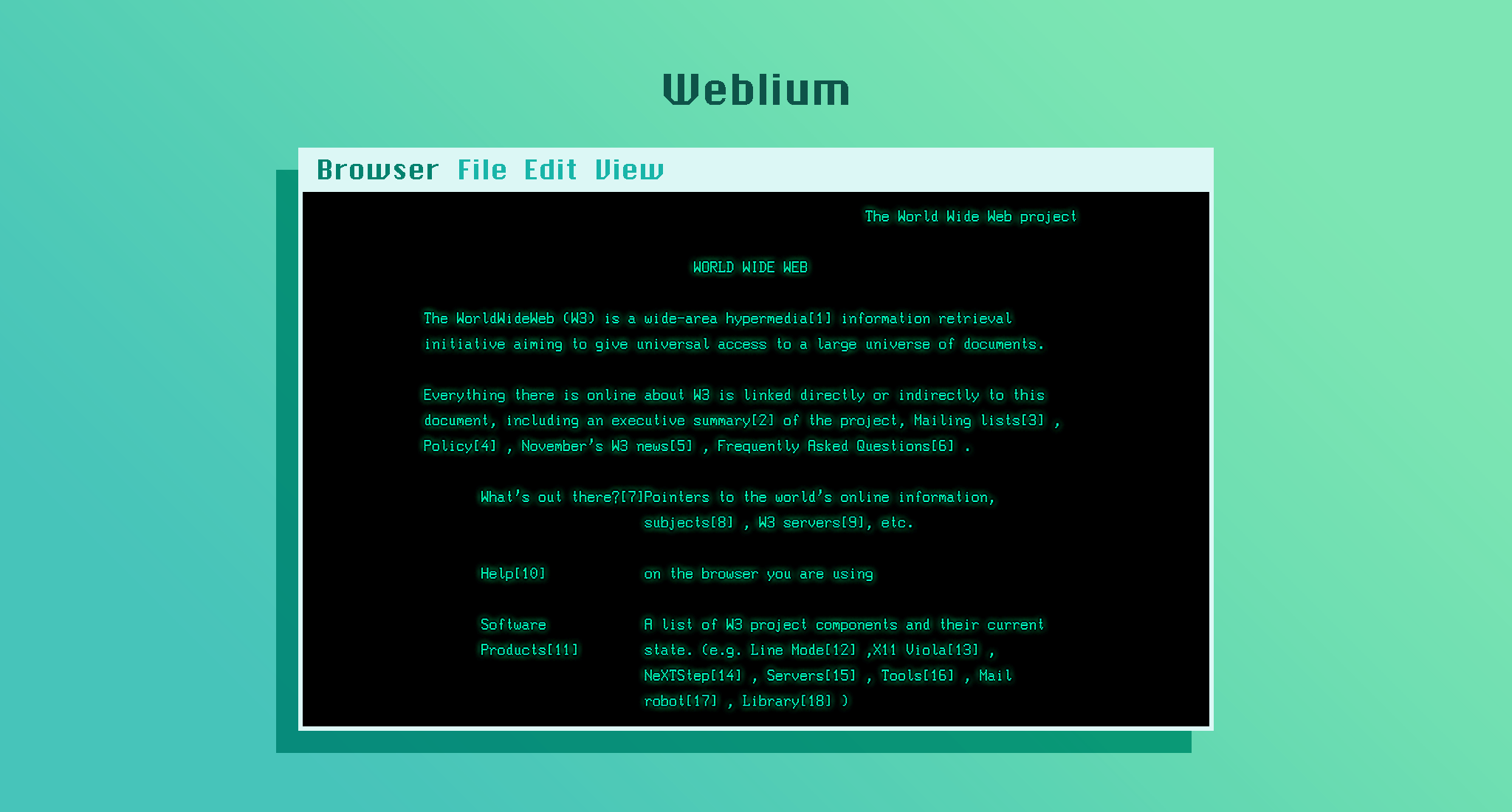 The website was hosted on his NeXT (company established by Steve Jobs) computer at the European Organization for Nuclear Research, CERN.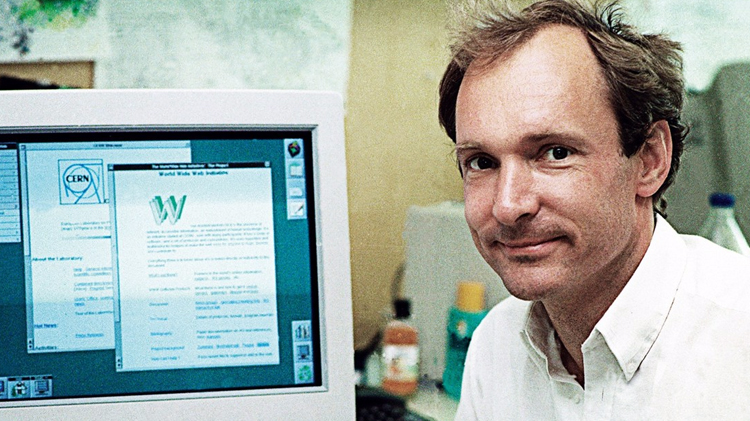 The first page on the first-ever website had the title "World Wide Web". Fortunately, you can still see it on its original URL thanks to CERN's initiative to restore it in 2013.
http://info.cern.ch/hypertext/WWW/TheProject.html
What Was The Content Of The First Website Ever?
The content of the first-ever website was a guideline on how to use the World Wide Web and how to contribute to the project.
Probably the most important thing on the website was introducing "Hypertext" (Hyperlinks).
Tim Berners-Lee used links on his website to lead users from one text to another, which is, in fact, the ground idea of WWW.
Without further ado, let's dig into some of the pages on info.cern.ch. If you click on a link "What's Out There" it will take you to a page that contains pointers to every information available online, at that time of course.
On the page "People", you can find all the folks who gave their contribution to the WWW project.
On "How Can I Help" page Tim encourages everyone to participate in it by embedding some data or developing a software that would improve the WWW project.
For example, building the search engine for all the data. I guess that guys from Yahoo and Google took him very seriously.
Ok, enough spoilers. If you want to know more, browse the first-ever website built yourself.
Next, we are about to find out why Berners-Lee created the website in the first place.
Why Was The First Website Ever Created?
Well, actually the first website ever was a byproduct of a much larger project, the World Wide Web.
Since you're reading this, you have undoubtedly seen the acronym WWW, but do you know what does WWW stand for?
It's not a surprise that many people would say that WWW is the Internet itself, but it's not.
The WWW is only one part of the Internet, more precisely WWW is an information system on the Internet which allows connection between documents via links.
For the purpose of the WWW project, Tim Berners-Lee also created:
HyperText Transfer Protocol (HTTP)
HyperText Markup Language (HTML),
The first Web browser,
First HTTP server software (CERN httpd),
The first Web server
And in the end the first Website
With that being said, the question here would be – what was the purpose of the WWW? Can you guess?
Why Was The World Wide Web Created?
There is no better person to ask this question but Sir Tim Berners-Lee himself.
In that case, let's hear what he had to say on why he created the World Wide Web.
Tim Berners-Lee:
"Well, I found it frustrating that in those days, there was different information on different computers, but you had to log on to different computers to get at it.

Also, sometimes you had to learn a different program on each computer. So finding out how things worked was really difficult. Often it was just easier to go and ask people when they were having coffee.

Because people at CERN came from universities all over the world, they brought with them all types of computers. Not just Unix, Mac and PC: there were all kinds of the big mainframe computer and medium-sized computers running all sorts of software.

…That became "Can't we convert every information system so that it looks like part of some imaginary information system which everyone can read?" And that became the WWW."

Source of the quote: www.w3.org
Just in case you are now thinking about how much money Tim Berners-Lee made, the answer would surprise you.
Tim Berners-Lee refused CERN's proposition to patent his invention and decided that the World Wide Web should be free because he believed that academic knowledge has to be available to everyone.
Finally, have you ever wondered what were the first five websites ever created on WWW?
The First Five Websites Ever Created On The World Wide Web

-1991.
CERN – European Organization for Nuclear Research.
World Wide Web Virtual Library (also CERN's project).
SLAC – Stanford Linear Accelerator Center.
https://www6.slac.stanford.edu/
-1992.
Nikhef – The Dutch National Institute for subatomic physics.
National Center for Supercomputing Applications.
In September of 2014. the milestone of one billion websites was achieved. Today, there are more than 1,5 billion websites.
If you enjoyed this article, go and find out what was the first computer game ever made.